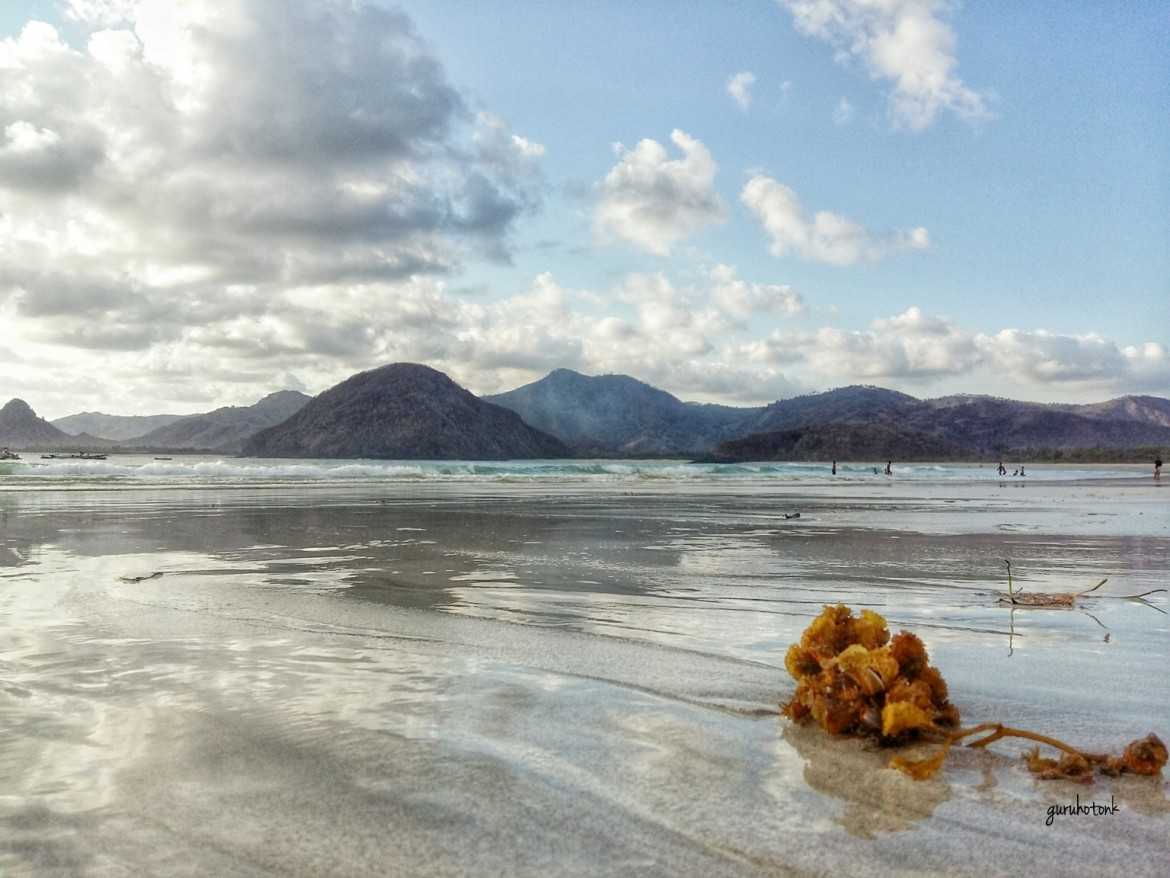 Selong Belanak beach is one of the beaches are quite popular, especially the beauty and cleanliness keasriannya and beach area. This beach has a coastline that is curved like a crescent moon. With some hills at the end of the crescent. As part of the Gulf of Selong Belanak, this beach has the edge with a length of about 1 kilometer and dealing directly with the Indian Ocean. About a quarter section of the beach, the South side, used the population as a residential area. About 40 families of fishermen who live in the area. Of course this area is less suitable for water activities, since many fishing boats are also on the move.
If you want to perform a variety of water activities, you can switch to the North side of Selong Belanak Beach. This area is free from the activities of the local population. In addition to the fine white sand beaches, gorgeous sandy beaches sloping contours. So the waters are fairly calm and clear.
Selong Belanak beach was empty. But you do not worry about the amenities. You can find some stalls at the seashore. The menu is often presented is the Sate Fish. If you intend to stay overnight, you can rent a villa in the area around the beach.